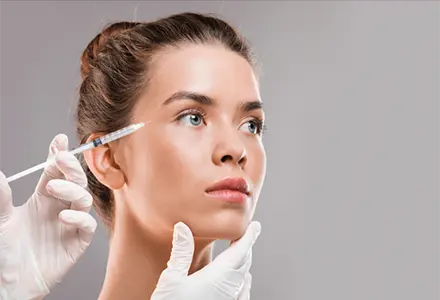 Age and exposure to the UV rays of the sun and pollution etc. take their toll on our skin, making it look dull over time. The skin also loses its elasticity over time, which impacts its appearance as well. While there are many different cosmetic treatments available to improve the appearance and condition of the facial skin, Botox continues to be widely used by men and women alike.
We at Valley Aesthetic offer the best Botox injection treatments. This is one of the most effective ways to improve the appearance of your skin. We firmly believe that beauty is more than skin deep and work with you to help you determine which treatments would be best suited to your skin type and needs. Our skilled estheticians are here to help restore the natural beauty of your skin using the latest techniques and technology.
How Botox Works
BOTOX, which is a short version of Botulinum Toxin, is a special protein that's produced naturally from bacterial actions. These injections soften and improve the appearance of crow's feet, frown lines and laugh lines without any downtime.
BOTOX works in a specific way- it blocks the transmission of natural nerve impulses and helps reduce muscle contractions around the spot where the injections are administered. The constant muscle contractions that come from squinting our eyes or from frowning result in crow's feet and fine lines on our facial skin. Botox injections help to reduce the activity of these muscles temporarily.
BOTOX injectables refresh the face while giving you a relaxed and youthful look. They help the muscles to become more composed and retrain naturally, which further helps to reduce wrinkles and land and attractive appearance to your face. These relaxants can be used in conjunction with various other rejuvenation treatments, including dermal fillers.
The Botox Treatment Process
The BOTOX injection process takes approximately 10 minutes.
You might start noticing results within 24-48 hours for frown lines that are moderate to severe. BOTOX isn't a surgical procedure.
It's also not a filler (substances that are injected into specific areas of the face to effectively "fill in" wrinkles).
Botox isn't permanent; however, its results can last for about four months.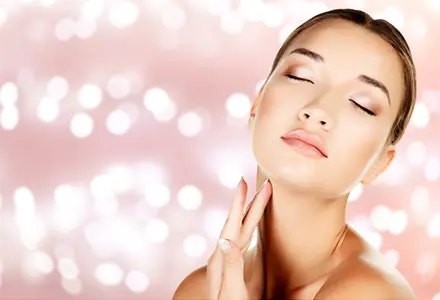 Safe and Effective Botox Treatments
We have a significant amount of experience with Botox and know which products work best for specific areas. In some cases, we may recommend an integrated approach. This means we may use wrinkle relaxers first; this helps to relax facial muscles. The next step is the use of dermal fillers (BOTOX, Xeomin, and Dysport, which don't add volume) to erase frown lines slowly.
Treatments that use wrinkle relaxers many weeks before fractional resurfacing enhances the results as it reduces movement, and new collagen doesn't get readily broken down. We always follow strict protocols for authenticating the vials of Botox Cosmetic that we use in our treatments. During your consultation, our experts will determine whether you are the right candidate for BOTOX injections.
For any more information regarding Botox injection treatments, feel free to contact Valley Aesthetic at 201-803-7495. You can also send us your queries and requests through this Contact Us form. One of our experts will contact you shortly to discuss your requirements.