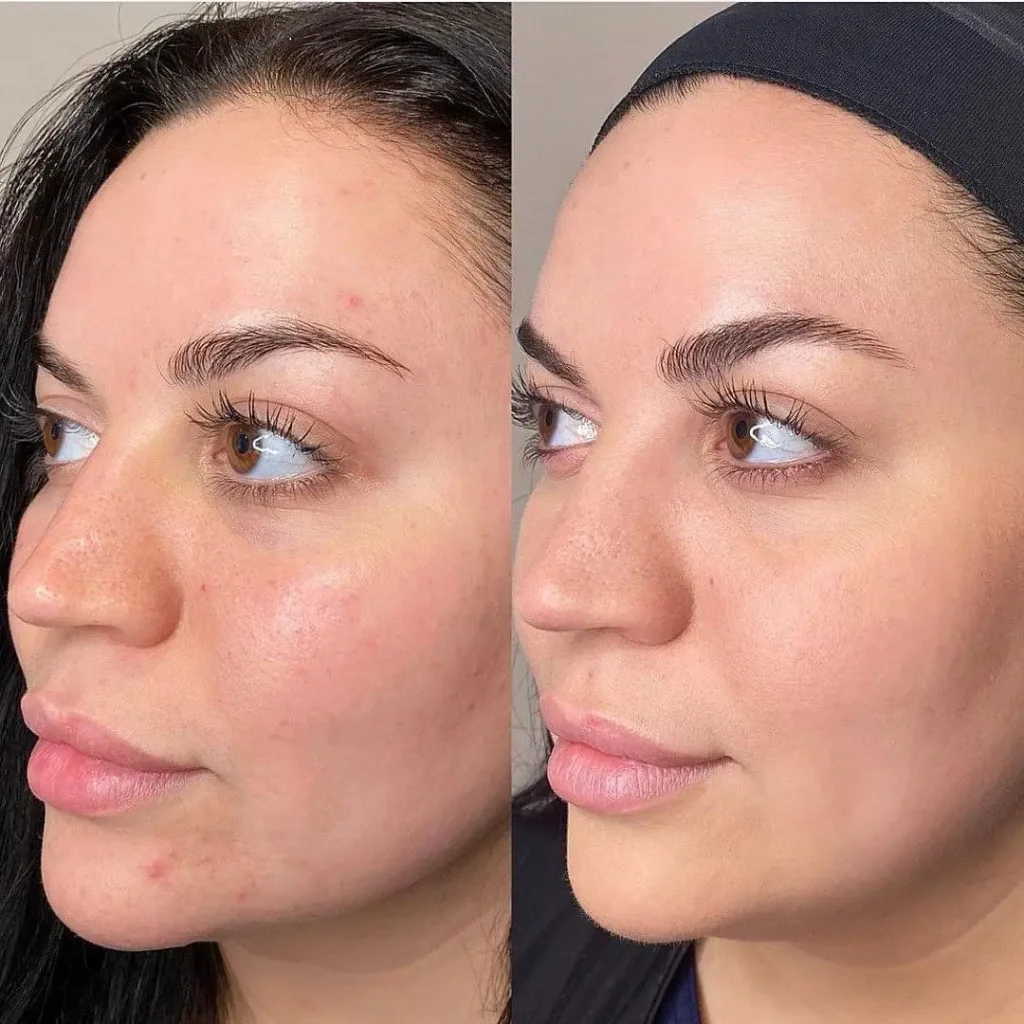 Almost everyone feels concerned when they see the first facial signs of aging. This can include sunken cheeks, under-eye hollows, thin lips, and facial folds. There are many factors that contribute to the early or premature signs of aging. The good thing about modern derma fillers is that most of these signs can be prevented or reduced using the right treatments by experienced and licensed professionals.
At Valley Aesthetics, we are trusted, professional skincare specialists in Woodland Park NJ, having years of experience in the industry and having built a solid reputation. We specialize in the use of the most trusted and commonly used filler treatments in the market including Juvederm and Restylane.
Juvéderm
We use all the Juvederm fillers to address the unique requirements of our clients. The different fillers provide different degrees and levels of solutions to your aging problem. Wrinkles are commonly formed by the loss of the following elements in the skin due to aging and other factors:
Collagen
Hyaluronic acid
Elastin
Aging can affect your facial skin in many ways. It can cause a reduction in the presence of subcutaneous facial fat, further creating hollows and sagging tissue. Bone reabsorption due to aging can further create a thinned-out appearance in the mid-facial section.
We use Juvederm to reduce the appearance of severe to moderate wrinkles, fine lines, and to lift cheekbones and plump lips. We specialize in treating the following problems associated with aging:
Thin lips
Fine lines and wrinkles
Vertical lip lines
Depressed/sagging cheekbones
Wrinkles around the mouth and nose and parentheses lines
We work with all the Juvederm filler options including JUVEDERM ULTRA XC, JUVEDERM ULTRA PLUS XC, JUVEDERM VOLLURE XC, JUVEDERM VOLBELLA XC, and JUVEDERM VOLUMA XC.
Restylane
Restylane is among the most popular, effective, and safe dermal fillers in the market. We offer all types of Restylane treatments for facial wrinkles, fine lines, sunken cheeks, thin lips, and other signs of aging. It is a versatile dermal filler made of hyaluronic acid. It works by targeting and improving the appearance of different areas including smile/laugh lines, crow's feet, neck creases, and more.
We use Restylane to treat a wide range of facial areas to make our clients look and feel more youthful and beautiful. This includes:
Under-eye hollows
Neck rings
Thin lips
Nasolabial folds
Crow's feet
Tear troughs
Sunken cheeks
As you age, the level of natural hyaluronic acid in your skin falls. This is one of the main causes of loss of skin elasticity. Restylane helps restore this nutrient as it is made of minute granules of hyaluronic acid. It has longer-lasting results because of its granular texture. The soft composition and smaller grain further prevent any visible bumps.
Choose the Derma Filler Specialists in Woodland Park NJ
At Valley Aesthetics, we are focused on renewing, enhancing, and restoring your beauty and youthful appearance. We use the latest in skincare treatments with the utmost care and attention.
Feel free to contact us today for more information about our derma filler and other skincare treatment options. Give us a call at 201-803-7495 or write to us using this Online Form.