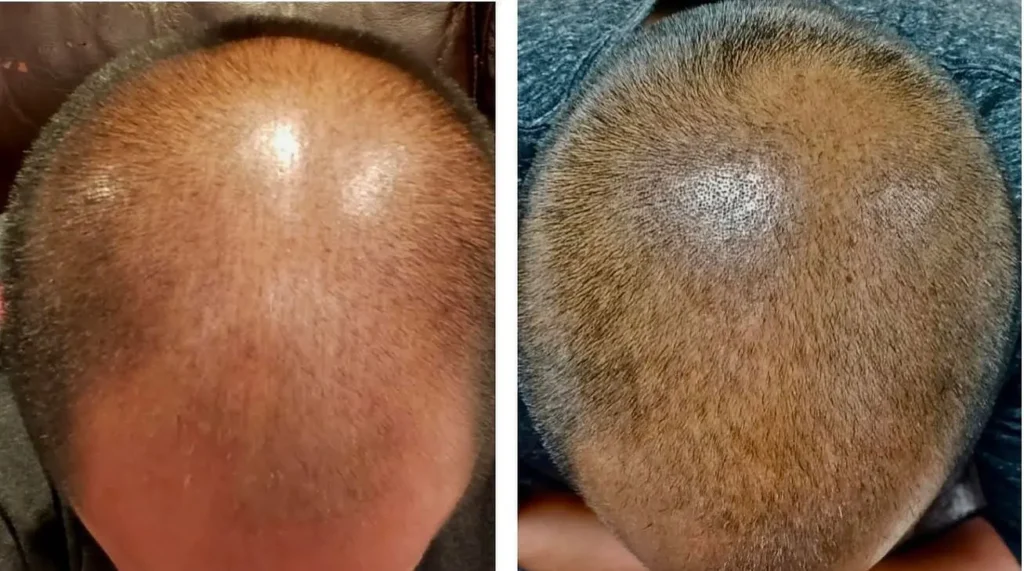 Healthy and beautiful skin and hair are signs of a healthy you. If skin rejuvenation treatment or hair scalp treatment is on the top of your mind, PEP Factor Therapy can be just the treatment you are seeking. We at Valley Aesthetic are your complete skincare specialists in Woodland Park, NJ, providing all the latest treatments and therapies available today. in PEP factor therapy, we have adopted one of the latest and most effective treatments for your skin rejuvenation and hair re-growth requirements.
What is PepFactor Therapy?
PepFactor is a sophisticated skin and scalp therapy that has been developed by scientists and doctors working together. It is primarily made up of specially formulated protein, that is bio-identical and provides regenerative properties for both skin rejuvenation therapy and scalp treatment for hair growth.
The protein produced in Pepfactor therapy is the first of its kind formulation and causes exponential stimulation of natural fibroblast synthesis in the skin. This helps in increasing the elastin and collagen in your skin, causing unmatched skin rejuvenation.
PepFactor skin rejuvenation treatment has shown no reported side effects so far and works without any use of injections. It is a topical serum and requires direct application on the skin. It makes use of a minimally invasive procedure that involves micro-needling along with the application of the serum.
PepFactor Skin Treatments
Since PepFactor skin, scalp, and hair treatment involves the use of a bioidentical protein, it is readily accepted by the body, leading to the production of fibroblast in the cells. This further causes the natural creation of a large amount of collagen and elastin. All this means that you will not have to worry about any side effects.
We specialize in using this therapy for a wide range of skin rejuvenation treatment solutions for:
Full face rejuvenation
Stretch marks
Fine lines
Skin brightening
Acne
Dark eye circles
Sagging skin
Wrinkly knees
And more.
PepFactor Therapy for Hair Loss & Rejuvenation
Hair loss impacts people's self-esteem and makes both men and women feel overwhelmed. There are many factors and problems that may be causing your hair loss problem. This includes deficiency of nutrients, genetics, external factors like pollution, stress, and even the use of certain products.
PepFactor therapy is effective in scalp treatment for hair growth. It has been found to help treat even stage 5 of hair loss. As the therapy stimulates the production of lots of collagen, it further stimulates hair follicle formation and hair growth. Not only are the results dramatic, but they can also be seen in a shorter period.
Some of the main reasons for using PepFactor therapy for hair scalp treatment are as follows:
Effective and affordable alternative to hair transplant
Natural scalp rejuvenation
Longer-lasting results
Non-surgical procedure
With this therapy, you can expect to see results within a few weeks. If you need more information about PepFactor hair and skin rejuvenation therapy, feel free to get in touch with Valley Aesthetic. We are certified, licensed, and experienced skincare specialists with over a decade of experience. Give us a call at 201-803-7495 or write to us using this Online Form to fix an appointment for a consultation.