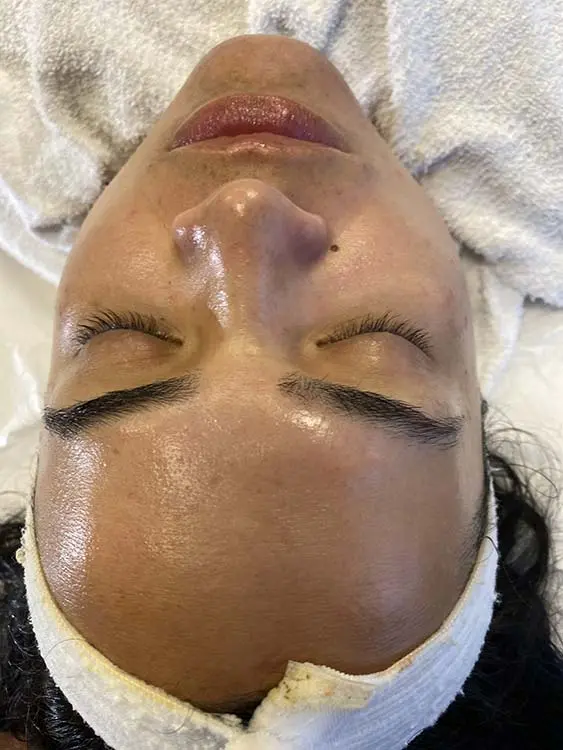 Our skin is our biggest organ, and it is the most exposed to the environment too. Its little surprise then that over time, it begins to become dull and loses its glow. Today, many cosmetic treatments can be used to improve the appearance of our skin, and PRP is one of them. This is a type of custom facial procedure that has proven to be highly effective.
We at Valley Aesthetic offer the best PRP Treatment. This is one of the most effective ways to improve the appearance of your skin. We firmly believe that beauty is more than skin deep and work with you to help you determine which treatments would be best suited to your skin type and needs. Our skilled estheticians are here to help restore the natural beauty of your skin.
Unique PRP Treatment
Platelet-Rich Plasma (PRP) is a gel that's derived from the plasma in the client's blood. This plasma is rich in the blood components called platelets. Since it is derived from blood, it's referred to as the "PRP Facial." PRP is first injected into the skin at targeted sites such as the corners of the mouth and eyes to help smoothen wrinkles and fine lines just like synthetic facial fillers do. But PRP Facial is different from traditional facial fillers.
The difference lies in the fact that the platelets are a part of your blood, and they help naturally stimulate tissue regeneration and growth. In the blood, these platelets flock towards wound sites and promote tissue regrowth and clotting. PRP uses these same platelets in combination with growth factors to enhance elasticity and promote tissue growth. This treatment works wonders in areas that are showing signs of aging.
In this specialized process, we extract small quantities of your blood and centrifuged them tp separate the RBCs (red blood cells), the WBCs (white blood cells), and the plasma and platelets. The latter are reintroduced to the plasma, and this is how we create the gel used in the process. The gel helps heal the skin from within, reducing the appearance of crow's feet, fine lines, and wrinkles, while acting as a filler.
Who is a Good Candidate For PRP?
Almost anyone that seeking a non-invasive, natural solution for aging skin can be a candidate for PRP. As the platelets used in the treatment are derived from your blood, the risks of a reaction are lower.
The process of injecting the PRP is relatively less invasive than standard BOTOX injections. The former is an excellent option for younger patients that want to start early on their skincare efforts and maintain the youthful appearance of their skin.
Other Applications of PRP
PRP is used in facial treatments as well as hair loss treatments. It helps promote hair regrowth by stimulating follicles. We recommend that you get three treatments spaced over one to two months to get the most out of the PRP therapy. After the treatment is complete, the results of PRP treatment can last for at least a year or more.
For any more information regarding PRP Treatment, feel free to contact Valley Aesthetic at 201-803-7495. You can also send us your queries and requests through this Contact Us form. One of our experts will contact you shortly to discuss your requirements.