HIFU – High-Intensity Focused Ultrasound
Want to seem younger and more gorgeous without enduring the pain? High-intensity focused ultrasound (HIFU) is a non-invasive technique for lifting and tightening the facial and neck skin. The ultrasound targets various skin depths, helping to tighten the different skin layers for the best outcomes. Valley Aesthetics offers this remarkable procedure and produces immediate and permanent benefits.
HIFU targets the Superficial Muscular Aponeurotic System (SMAS) layer in particular. It refers to the tissue layer located underneath the dermis. The HIFU technique stimulates the production of new collagen, enhancing the skin's firmness and suppleness. Collagen formation requires time; hence, the best outcomes are observed between 2 and 6 months after therapy.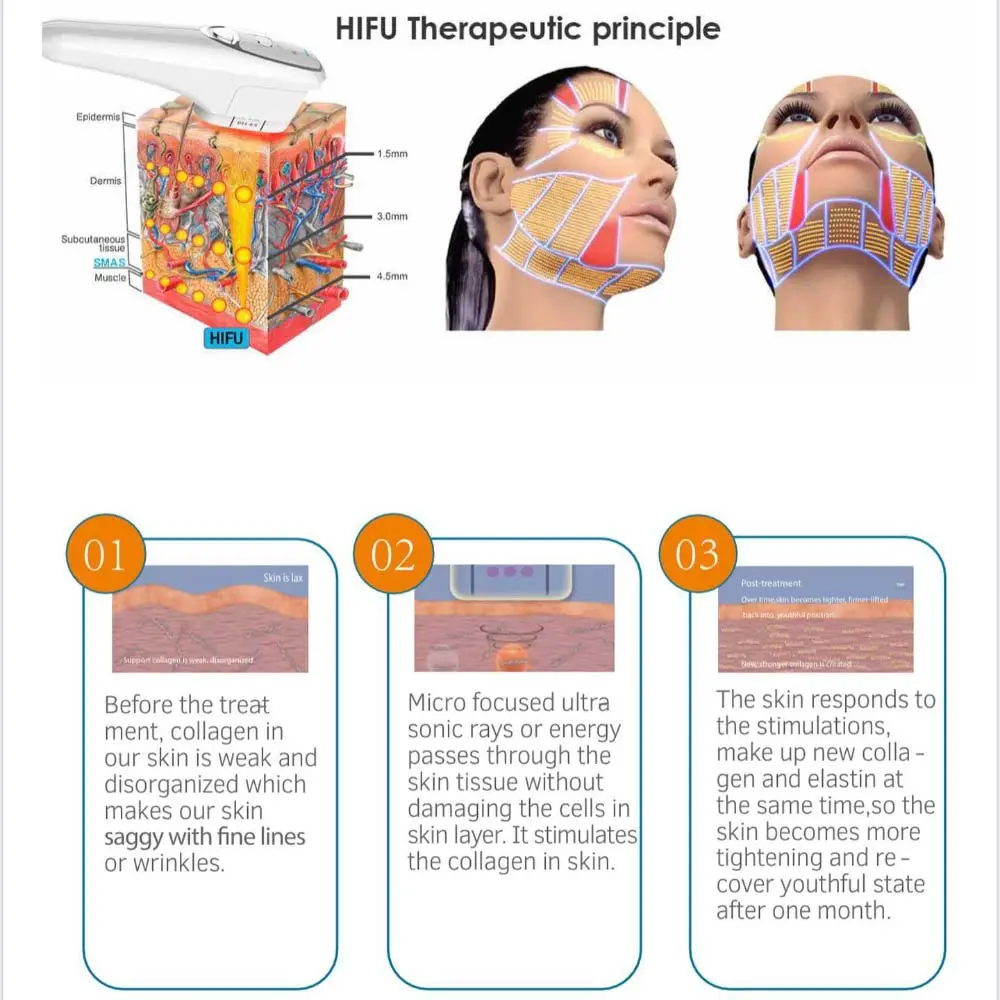 Types of HIFU Treatments
The HIFU System is intended for non-surgical anti-aging, facelifts, body reshaping, and sculpting. This innovative technology enhances the look of the face and body, restoring its smoothness and long-lasting effects, and contributing to a healthier appearance.
HIFU Facelift
This is the closest available technique to a surgical facelift and a genuinely viable alternative to existing methods. There is no harm to the skin's surface, hence there is no downtime. This advanced technology is not comparable to lasers, RF, or surgery as it is non-surgical and the best product currently available. Our team is certified to provide clients with this treatment.
HIFU Body Sculpting
HIFU body sculpting is a modern, non-invasive cosmetic treatment for eliminating stubborn body fat, toning, and tightening the skin. The newest non-invasive technology, HIFU Body therapies target particular fat regions as quickly as possible. HIFU is ideal for mummy tummies and sagging skin, leaving the body feeling younger and tighter.
Who Makes A Good HIFU Candidate?
HIFU is meant for those with skin laxity or anybody seeking to tighten the skin. It can help rejuvenate mild to moderately sagging skin and provide a brow lift to help improve the appearance of heavy eyelids. However, remember that HIFU is not a replacement for a typical facelift; consequently, patients with a larger degree of skin laxity may benefit more from a surgical neck/facelift.
HIFU Treatment Outcomes
The HIFU treatment relies on the skin's inherent regeneration process. In other terms, wrinkles and skin laxity can only be corrected by boosting the skin's natural protein production.
Nothing is injected directly into the body during HIFU therapy, face muscles are not paralyzed, and there is no extra stress from anesthesia, incisions, or stitches.
Consult With HIFU Treatment Experts
Although HIFU therapy is simple, non-invasive, rejuvenates the skin, and produces the most satisfactory outcomes, having as much information as possible about care before and after HIFU therapy is essential. Our staff is here to assist you in analyzing your skin and determining whether HIFU is an appropriate treatment choice.
For more information on the HIFU treatment process and scheduling an appointment, please call Valley Aesthetic at 201-803-7495. You can also write to us through this Online Form, and one of our experts will call you back shortly to discuss the details of your treatment and help you schedule it.