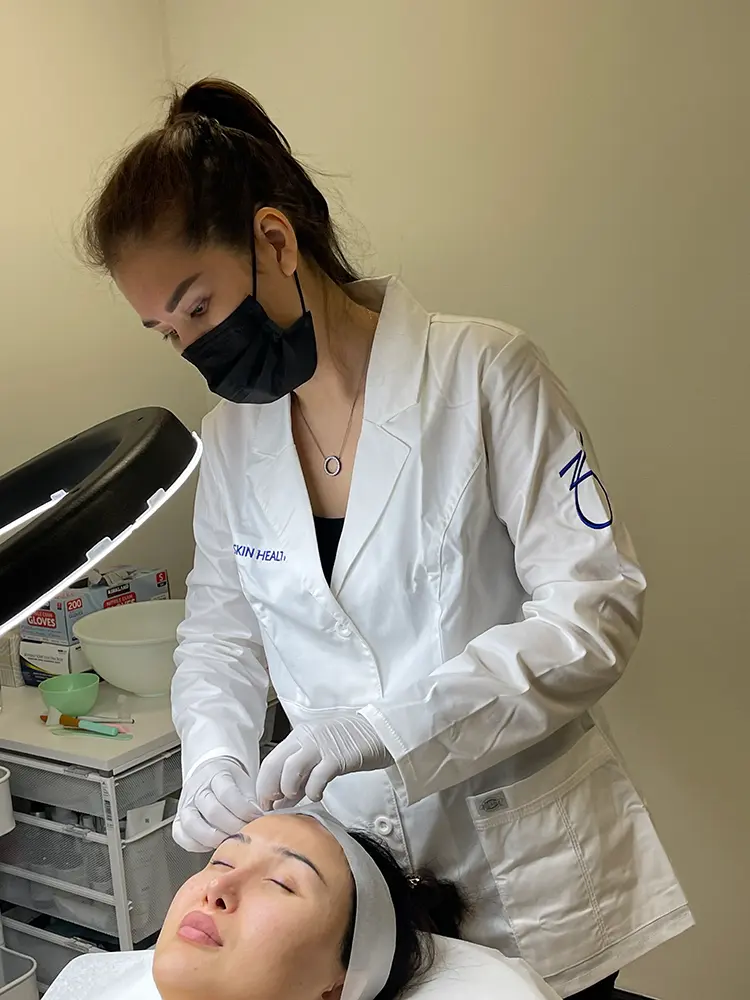 If you have ever felt that you want softer and younger-looking facial skin or feel that you want to get rid of the ugly blemishes on your face, we are here to help. We at Valley Aesthetic offer the best Microdermabrasion Treatment. This is one of the most effective ways to improve the appearance of your skin.
We firmly believe that beauty is more than skin deep and work with you to help you determine which treatments would be best suited to your skin type and needs. Our skilled estheticians are here to help restore the natural beauty of your skin.
What is Microdermabrasion?
This is a non-chemical procedure that is simple yet effective in reducing the appearance of age spots, fine lines, stretch marks, acne scars, as well as other mild skin imperfections on the hands, neck, and face. The procedure helps to improve pigmentation and unevenness in the skin.
It can also help in reducing the size of enlarged pores. Many studies indicate that this process helps thicken aging skin. Microdermabrasion stimulates collagen production, giving the skin a younger, glowing, and tighter look. This is the process:
In microdermabrasion, a small tool (pen) delivers tiny crystals very carefully onto the skin.
Our experts will exfoliate the upper-most layers of your skin gently.
This very light scraping and suction technique helps to unclog pores, removes dead skin cells, and stimulates the production of collagen and new cells.
The unwanted skin gets vacuumed away, revealing a new, fresh layer.
The treatment is provided in multiple sessions.
We generally scheduled the sessions two to four weeks apart, and each session typically takes less than half an hour.
The number of treatments you need will depend on your skin condition, as determined by our aesthetician.
But you will notice the improvement in your skin immediately.
We generally do two passes at varying power settings.
Depending on the skin condition, we may sometimes focus only on the problematic spots.
Microdermabrasion is non-invasive, quick, and results in almost no long-term patient discomfort. These aspects make it a highly popular cosmetic skincare procedure today.
Microdermabrasion is useful in the treatment of:
Blackheads/whiteheads.
Fine lines & wrinkles
Acne/acne scars.
Sun-damaged skin.
Excess oils.
Superficial age spots.
Enlarged pores.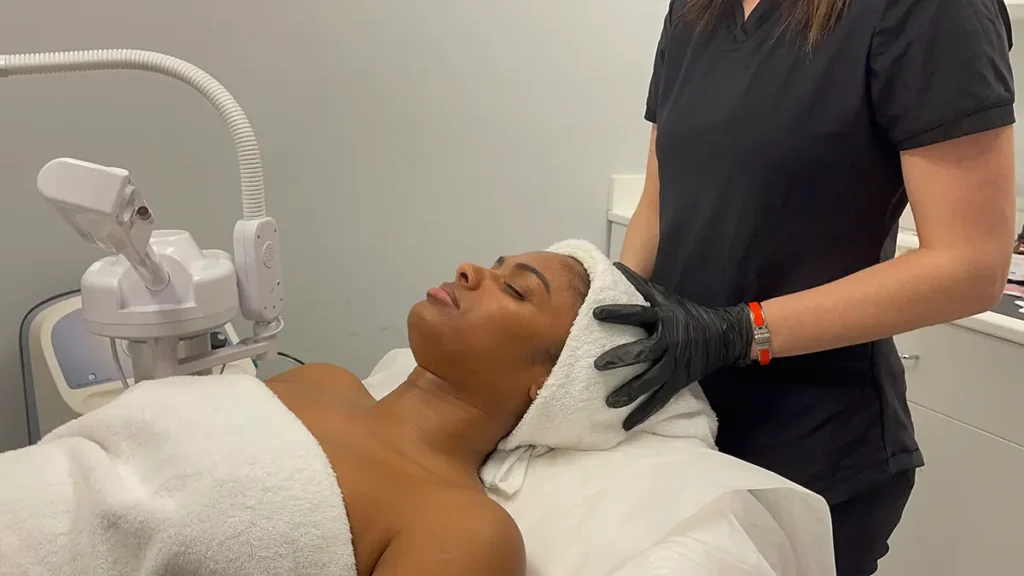 Why Opt for Microdermabrasion?
It is a nonsurgical procedure, and no anesthesia is needed.
The treatment lends a fresh, smooth, healthy, and clean appearance to your skin.
Minimal recovery time- it means you can continue with your regular activities post the treatment. Many people refer to microdermabrasion as a "lunchtime peel"
It's ideal for those who do not react well to chemicals
The perfect way to brighten sun-damaged, textured and dull skin
It can be used in treating any skin color/skin type, unlike laser treatments that work only on fair skin coloring
Simple, low-cost, quick procedure with minimal discomfort
Safe, Customized Microdermabrasion Treatment
We will assess your skin to determine whether this is the right treatment for you. Microdermabrasion would be suitable for you if you are in good health and have a good skin tone. It's crucial that you have realistic expectations, and our experts will explain the entire treatment to you during the initial consultation.
For any more information regarding Microdermabrasion Treatment, feel free to contact Valley Aesthetic at 201-803-7495. You can also send us your queries and requests through this Contact Us form. One of our experts will contact you shortly to discuss your requirements.