We at Valley Aesthetic offer the best microneedling treatment. This is one of the most effective ways to improve the appearance of your skin. We firmly believe that beauty is more than skin deep and work with you to help you determine which treatments would be best suited to your skin type and needs. Our skilled estheticians are here to help restore the natural beauty of your skin.
What is Microneedling?
This procedure is also referred to as automated micro-needling. It could also be called collagen induction therapy, or skin needling. It is a relatively new technology in aesthetic medicine and is used to treat the appearance of hyperpigmentation, acne scars, fine lines & wrinkles, and stretch marks.
During this procedure, minute needles are used to make highly controlled micro-injuries at specific areas on the skin. These injuries stimulate elastin and collagen production. We use the latest technology like MicroPen®; this medical-grade automated micro-needling device is highly advanced and helps skilled professionals like us provide clients with excellent results.
How Does the Treatment Work?
Microneedling is a type of collagen induction therapy.
First, we apply your platelet-rich plasma (PRP) to the skin
Alternatively, we may use a hyaluronic serum in the process
Our experts will select the appropriate settings for the targeted areas to perform the
MicroPen® treatment in which we use sterile cartridge tips.
The treatment itself doesn't take too long. In most instances, we complete it in an hour.
The MicroPen® application itself averages from 15-30 minutes. This depends on the area to be treated and the condition of your skin.
Which Areas of The Body Can Microneedling Work On?
Microneedling is suitable for all skin types and effectively helps address a range of concerns. The face and décolleté are the common areas that clients want to rejuvenate. Unless we determine otherwise, almost all parts of the anatomy treated such as:
Face
Neck
Legs
Arms
Décolleté
Hands
Abdomen
Back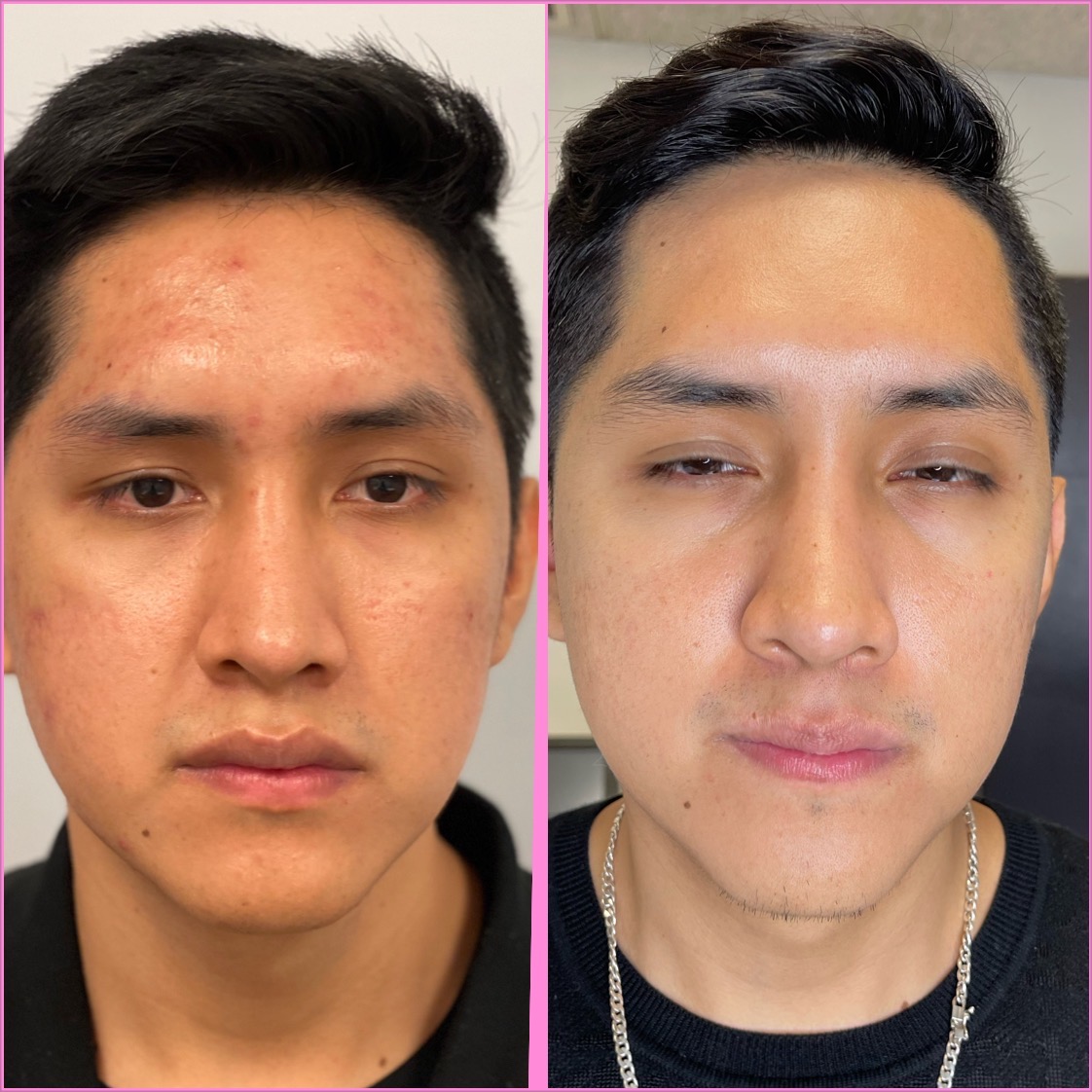 Right after the treatment, you will experience a sunburn-like feeling. The skin in the treated area may appear pink-to-bright red.
The downtime could range from 24-72 hours. In most cases, our clients move back to their regular routines within a day.
Our aesthetician will suggest the appropriate post-treatment skincare products that help speed up recovery and reduce discomfort, based on your personal needs and skin type.
How Quickly Will You Be Able to See Results?
You will start seeing changes right after your treatment, and for six months post that as well. You could experience some amount of dryness once the redness clears up, and a beautiful glow will follow. If your skin is already healthy before the treatment, the results will be quicker.
The number of microneedling treatments you need will depend on which areas have been targeted. This will vary from one client to the next. The more the number of treatments, the better the results. It is also crucial to maintain a healthy skincare regimen, and that too will affect the response time to the procedure. We will provide you detailed information regarding the pre and post-care you need to follow to ensure optimal results.
For any more information regarding microneedling treatment, feel free to contact Valley Aesthetic at 201-803-7495. You can also send us your queries and requests through this Contact Us form. One of our experts will contact you shortly to discuss your requirements.